January 10, 2022
Posted by:

Virg Cristobal

Category:

Finance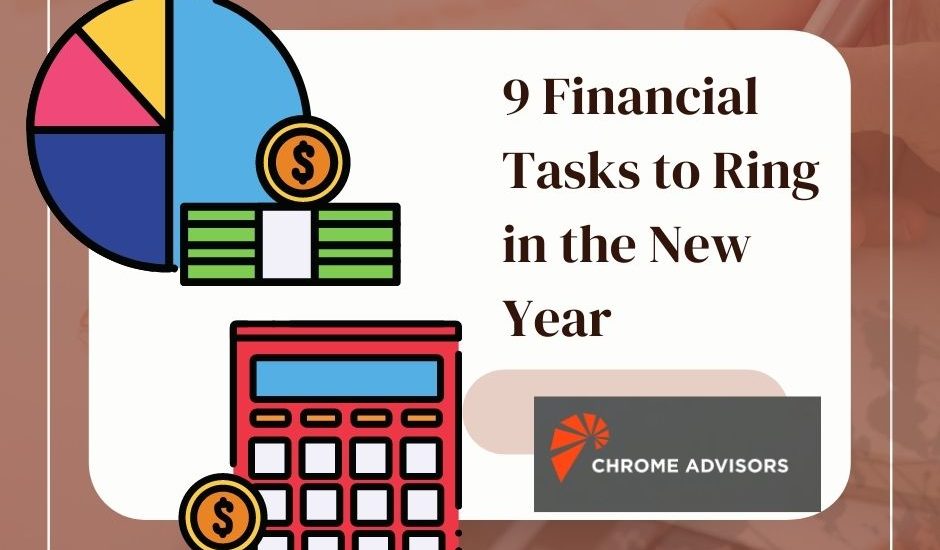 As you begin the New Year, every part of your life is ready for a little update. May you're beginning a new fitness regimen, starting a new daily habit, or finally decluttering a neglected closet.
Don't forget to give your finances the New Year treatment, too. Keep reading for 9 financial tasks to put on your must-do list as you ring in 2022!
1. Revamp Your Spending Plan
The end of the year tends to mark increased spending. Even if you've been careful to stay on budget as you celebrate holidays and participate in year-end giving campaigns, it's probably time to set a new budget for the New Year.
Remember, a budget doesn't need to bring up negative emotions or make you feel restricted. It might be helpful instead to think of it as a spending plan, where you plan ahead to spend money on the things you want and need.
If you aren't sure where to start, check out our post on where to begin when you want to start budgeting!
2. Set New Financial Goals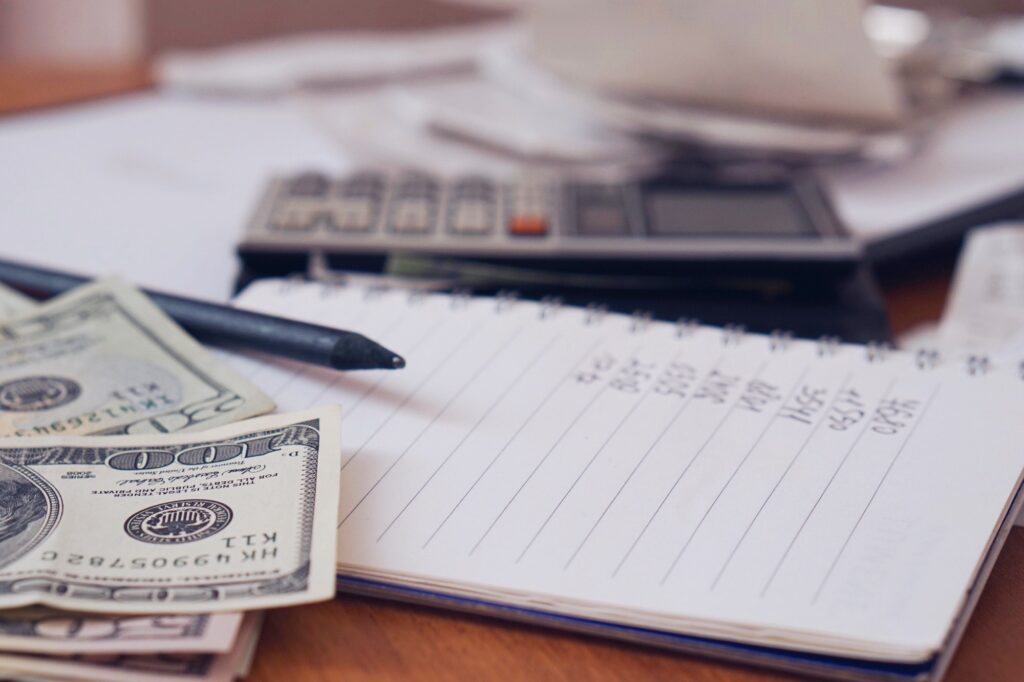 As you think about the next twelve months, one financial task that should make your to-do list is setting new goals.
No matter how well you did setting and reaching financial goals last year, 2022 is a fresh slate ready for you! Here are some ideas of goals you can set for the year:
Finalize your estate planning
Choose an amount to invest each month
Pay off some or all debt
Buy life insurance
Set 12 dates to go over your monthly budget, alone or with your partner
3. Assess your Debt Situation
An essential financial task, especially if you have taken on any new debt over the holidays, is to take inventory of all of your debt. We know that debt is possibly the most dreaded aspect of personal finance, but the more you can get all the information in one place and make a plan, the better you will feel about your finances.
Start by listing your:
Student debt
Car loans
Personal loans
Mortgage
Consumer debt
Miscellaneous debt
Make a plan for to pay off these debts, whether you opt for the snowball method, the avalanche method, or debt consolidation.
4. Make a Retirement Savings Plan for the Year
As you consider some must-do financial tasks for the year, is looking at your retirement accounts and determining whether any changes should be made. Are you maxing out the contributions you make to your 401(k)? Are you funding your Roth IRA the way you should be?
If you are feeling lost when it comes to planning for retirement, check out this article for more information.
5. Save for College
If you have recently welcomed a bundle of joy, it might be time to start saving for his or her future! To enjoy the tax advantages of a state-sponsored savings account, consider opening a 529 account for your little one.
If you already have a 529 opened for your child or children, review how much you are currently contributing and whether you'd like the change that number for the New Year.
6. Plan out Charitable Giving
As you prepare your 2021 taxes, consider whether your charitable giving was what you would like it to be. Are you getting the tax benefits from giving that you would like to get? Can you afford to give more and you would like to?
Remember, one of the best ways to enjoy peace around your finances is to take your eyes off yourself for a moment by giving of your finances, skills, or time.
7. Make Plans to use Health Benefits
You probably realize how quickly the end of the year arrives without getting to that annual checkup or using health benefits that expire on December 31st. While some health benefits, like HSAs, have a grace period of a couple of months (worth checking soon if you forgot to use something!), others won't roll over into January.
Make a plan to use your health benefits to save you money. If you have a provider who schedules far in advance, get an appointment on the calendar for this summer. Don't forget to get in to see your dentist or update the prescription of your glasses. January is a great time to plan out these tasks so they don't slip through the cracks all year.
8. Check on your Tax Situation
As you do your 2021 taxes, you may see areas that could be improved. If your financial situation is not changing in 2022, it will be simple to look at your 2021 taxes and make the adjustments needed.
Consider:
Are you taking the right deductions on your paychecks?
Will you qualify for new credits or deductions in 2022?
Are you maxing out tax-free contributions to your 401(k), HFA, and FSA?
Is 2022 the right time to sell any investments?
9. Check-in on your Estate Plan
Estate planning isn't something we often think about, both because it isn't fun to imagine leaving loved ones behind and because it doesn't feel pressing. This is a financial task you should never put off, though.
Now is the time to choose a qualified professional and begin the estate planning process if you haven't already.
If you're already begun the process of estate planning by working with a professional to establish a will and trust, you're doing great! Get in touch with the firm you worked with and make sure there are not any updates you need to make. If you have any new assets, dependents, or terms you would like to adjust, get an appointment on the calendar to make all the changes. Your reward will be peace of mind!
To schedule a consultation and find out how we can help you reach your financial goals in 2022, reach out to us today!
For more information on understanding assets, building your asset column, and where to best invest your money, contact Chrome Advisors today.
More Chrome Advisor Information:
4 Ways Young Rising Professionals Can Care for Aging Parents
Equity Compensation for Employees
10 Reasons Young Professionals Should Have a Last Will and Testament
Do We Need to Think About Estate Planning?
Should you buy or lease a new car?
Where to Begin When Starting a Budget