September 28, 2021
Posted by:

Virg Cristobal

Category:

Time of Life
4 Ways Young Rising Professionals Can Care for Aging Parents – As much as you'd like your parents to remain young and vibrant, you know that's impossible. We all age. That's not news. When our parents go through aging, their bodies and lifestyle experience a dramatic change from what they're used to. They experience a decline in their physical, emotional, and mental well-being while dealing with isolation, coupled with loneliness and boredom that older people experience.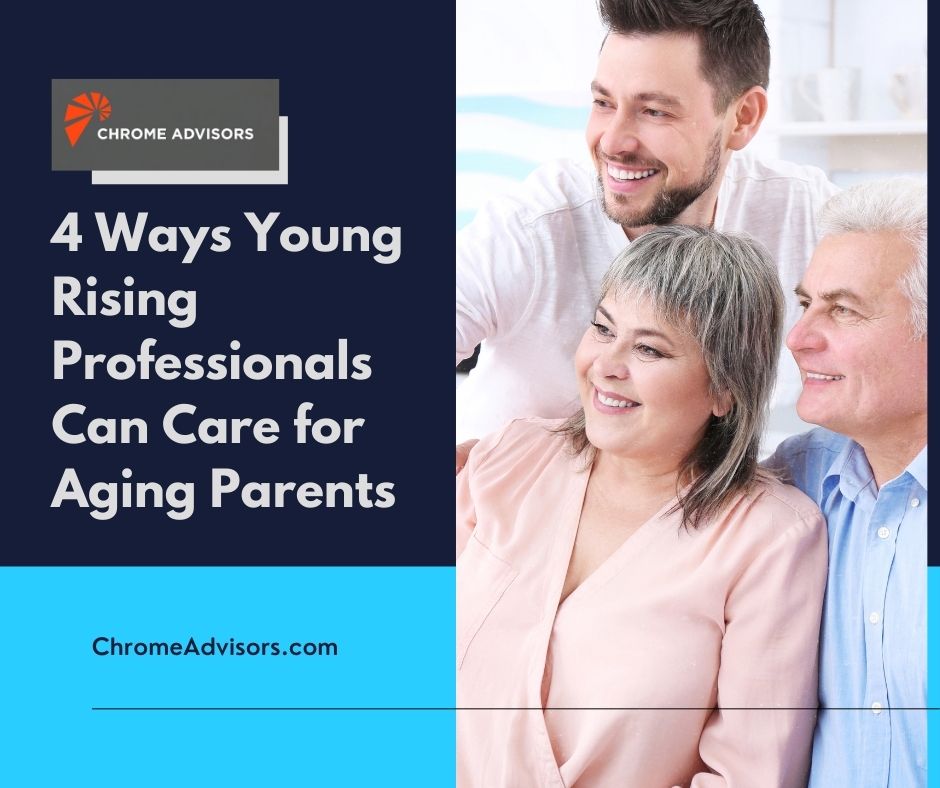 It is understandable that as you grow older, you'll want some privacy. You could choose to move out of your parent's home, to another state- or even country. With a busy day-to-day schedule, taking time off to spend with your parents is almost impossible.
We forget that our aging parents need every attention they can get from people around them, especially their children. And with their aging comes a loss of abilities to do certain things. Aging parents need a lot of assistance with moving around, cooking, and taking their medication.
One thing you must note, however, is that taking care of your aging parents is different from taking care of regular adults. It requires a special know-how-to.
In this article, you'll learn the most effective ways to care for your aging parents.
How to care for your aging parents
There are certain things you must consider when caring for older people. Here's a few of them:
Check on your parents regularly: Set your busy schedule aside once or twice a week to check on your parents. The essence of reaching out is for your parents to feel your presence, show you care and create a meaningful connection without losing touch due to your busy schedule. Thankfully, the invention of technology has made reaching out so easy. You don't have to go over, all you have to do is pick up a phone and make a phone call. It's that simple. Although truth be told, a phone call can hardly replace a physical visitation but it's still something.
Get your parents the help they need: Getting help includes hiring professionals like caregivers, or medical professionals to care for your parents while you are occupied. You could also provide financial help, or help around the home like getting the groceries, cleaning their homes. It's okay to ask family members for help to share your caregiving responsibilities when you need them.
Look for support systems: It's hard that at this age, your parents are losing their friends to death. They need to make new friends which doesn't sound so easy. However, with support systems your parents are around people of their age group, they make new friends, have fun, and carry out activities to pass time and kill boredom.
Have a financial plan: There is a need to provide a secure financial plan for your parents. Like it or not, if you're not financially prepared then you're setting yourself up for big trouble. Have the money talk with your family, even if it's uncomfortable. Calculate their investments, retirement savings, debts and know how long it'll last. You need to be sure that they have enough saved for emergencies and other bills
Need more advice for your specific situation? Please contact us for a consultation.
More Advice from Chrome:
4 Things to Consider When Buying Life Insurance
Ways to Make Aging-in-Place Upgrades that Won't Impact Home Value